headgear for p3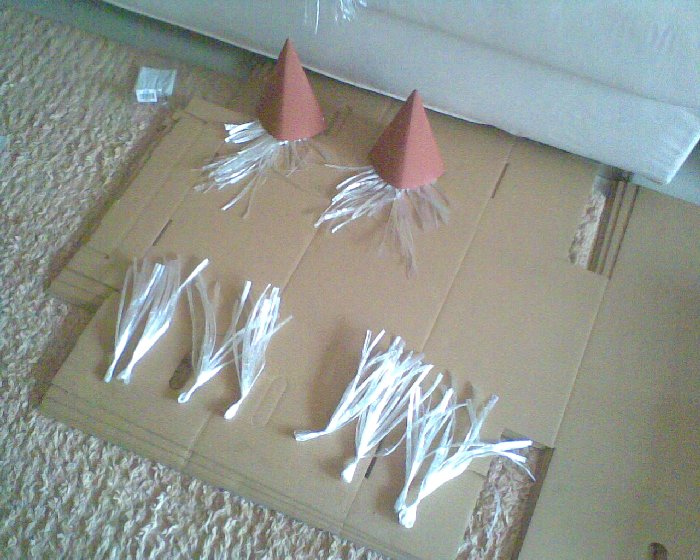 headgear in the making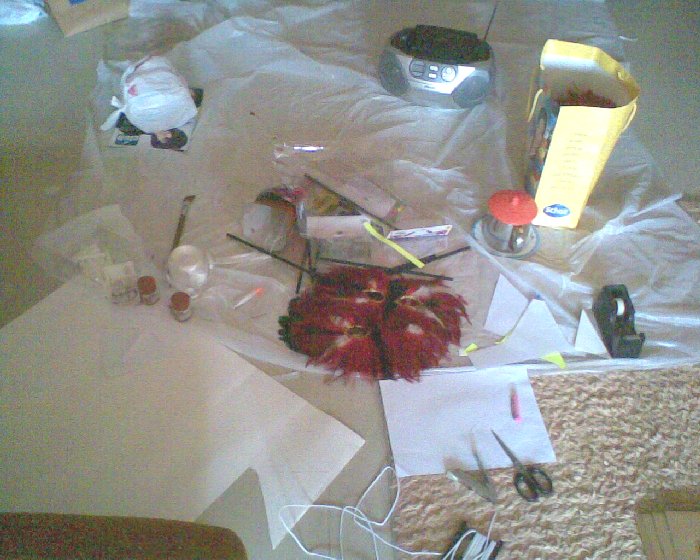 what a mess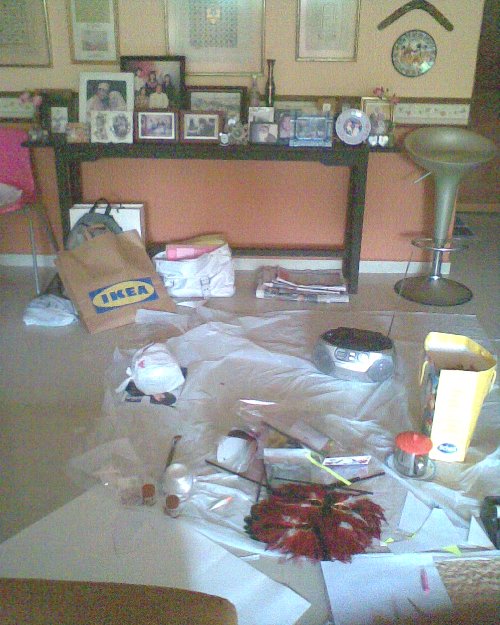 there goes my spacious sitting area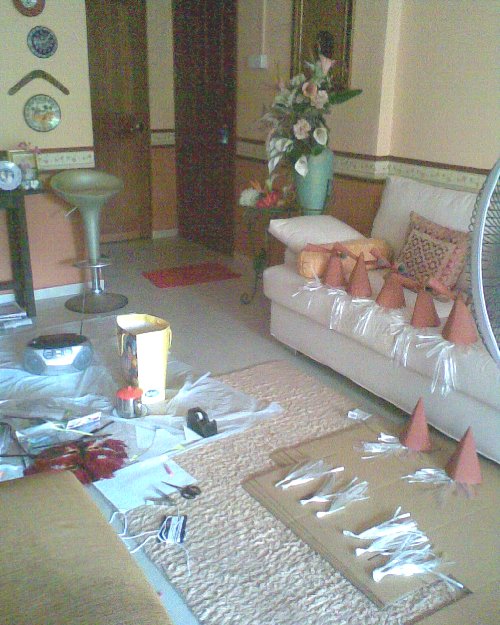 almost done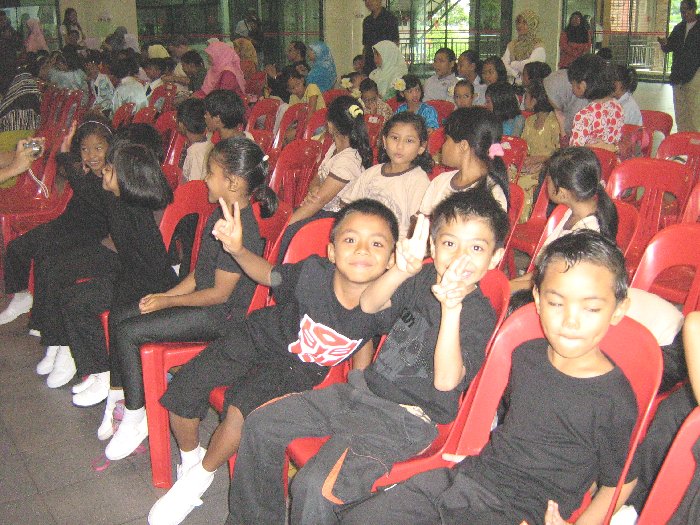 p1 pupils before the competition begins @ a community centre nearest to st.hilda's school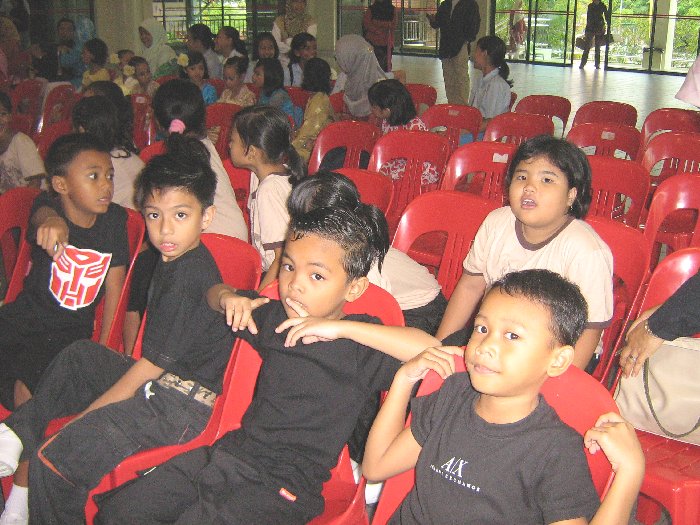 p1 & p3 students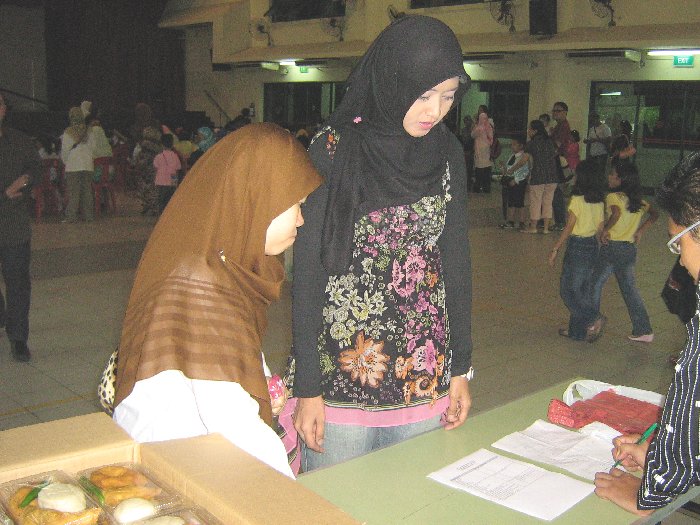 cikgu norlinda [left], cikgu shahrina [right] - ma sista
peminat setia rz cikgu salamah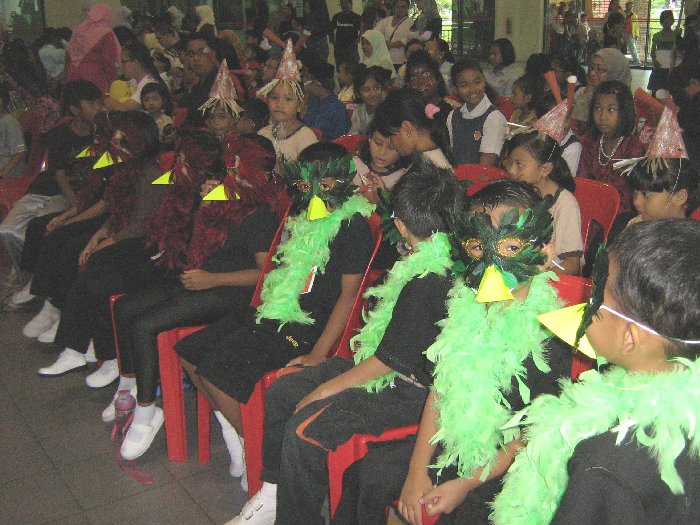 p1 kids donning the bird costume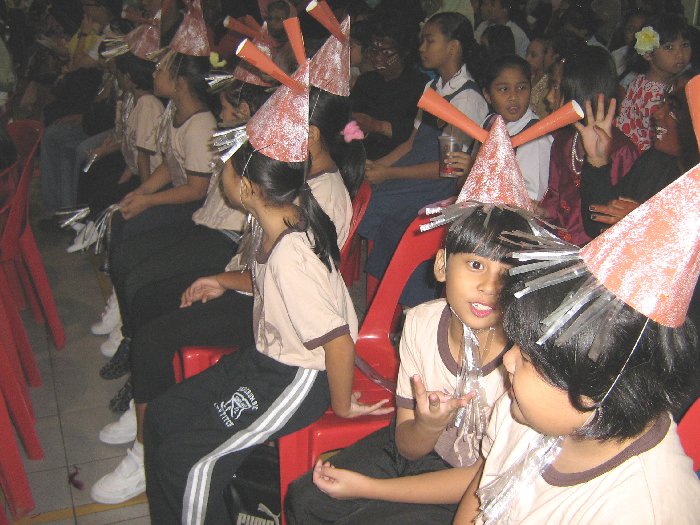 p3 kids donning the 'kambing' costume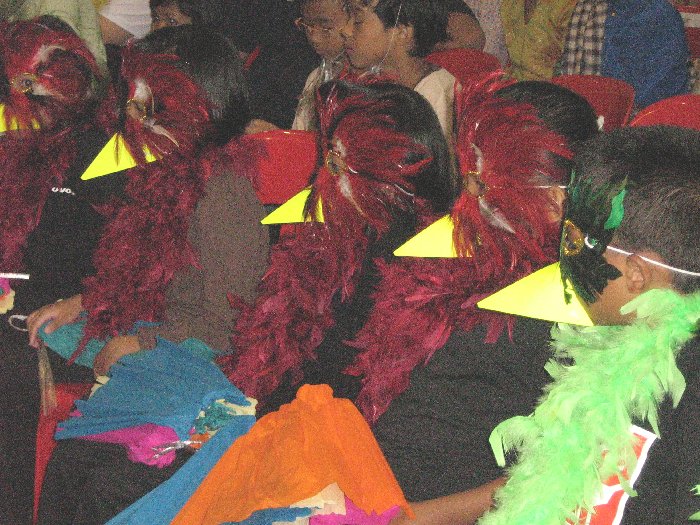 complete with face masks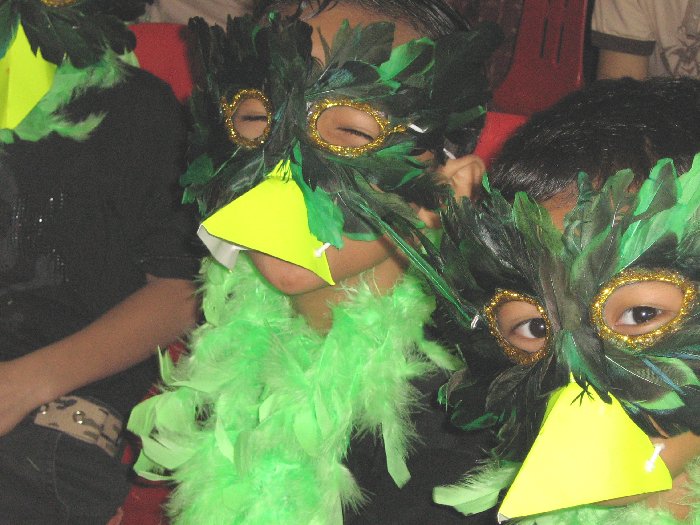 green coloured masks for the boys and red coloured masks for the girls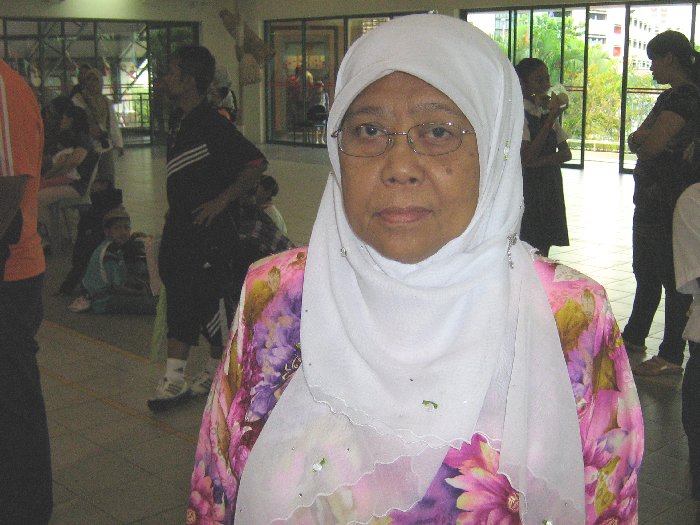 cikgu habsah - ma mommy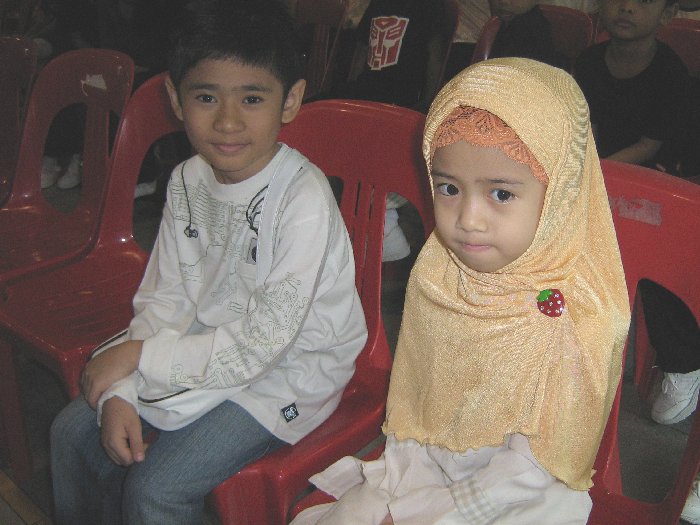 anak-anak cikgu norlinda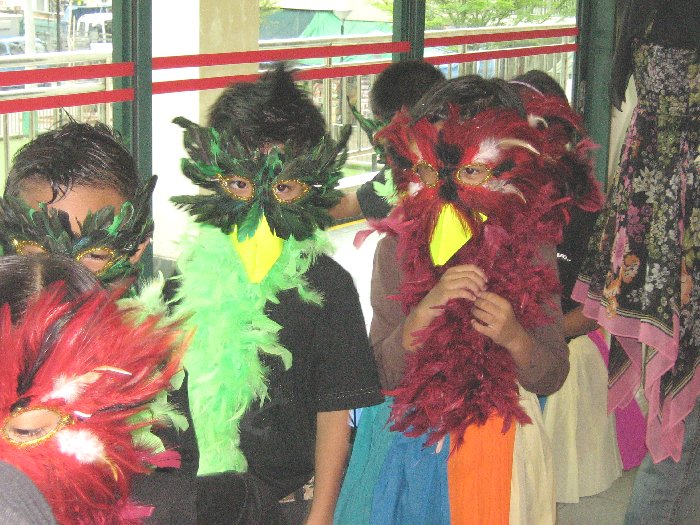 teh girls have colourful paper skirts too, made of crepe paper [low budget lah ajax!]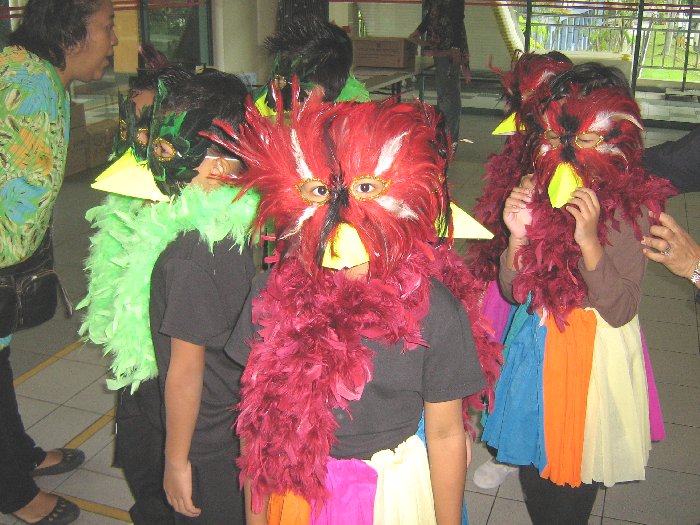 red masks for the girls, with bright skirts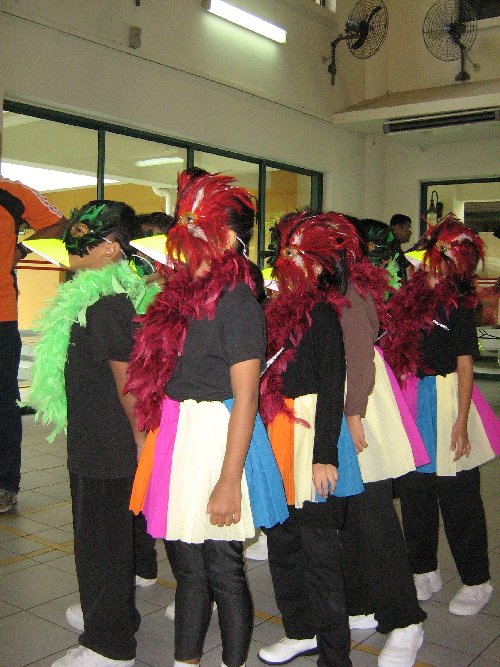 standing in line to proceed to the stage. they're the first to perform.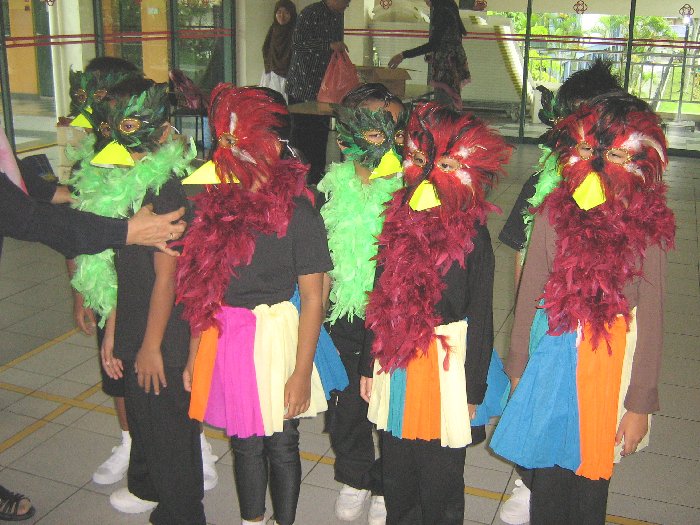 getting ready for phototaking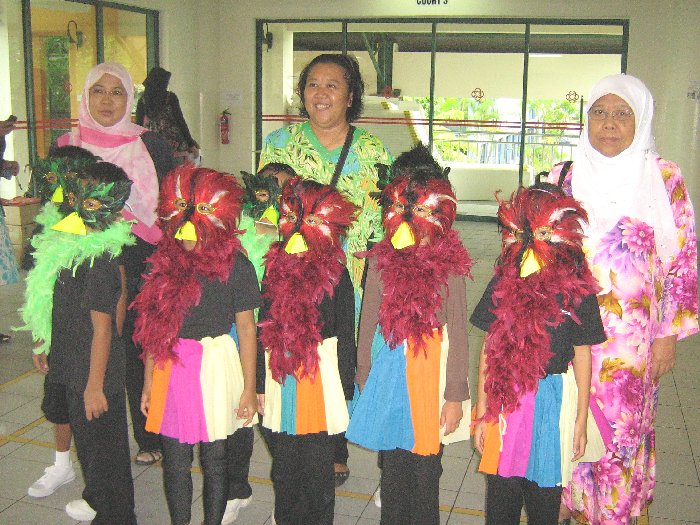 back row from left : cikgu kamisah[anwar dat's wife], cikgu salamah and cikgu habsah[ma mommy]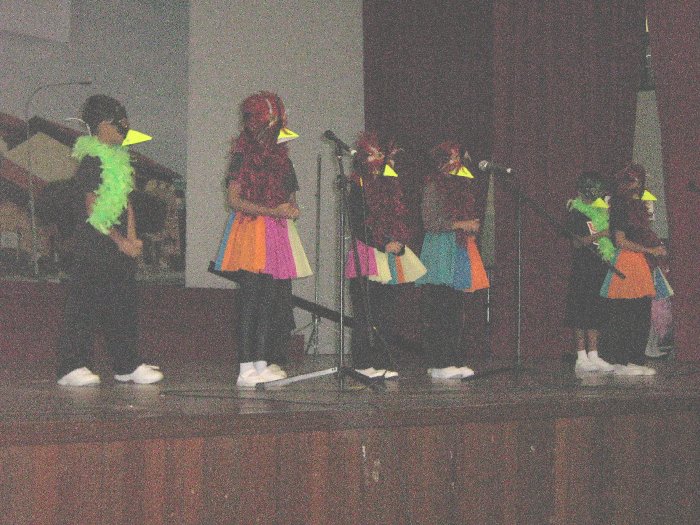 i must apologise for the dullness of the upcoming 7 photos. they had forgotten to turn on the stage lights.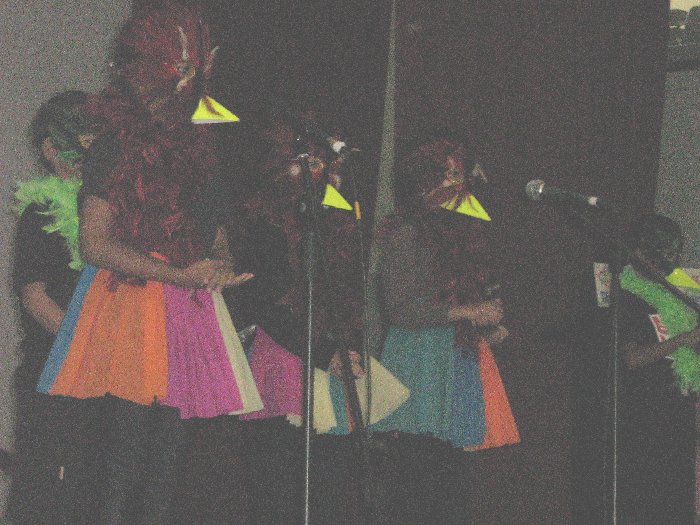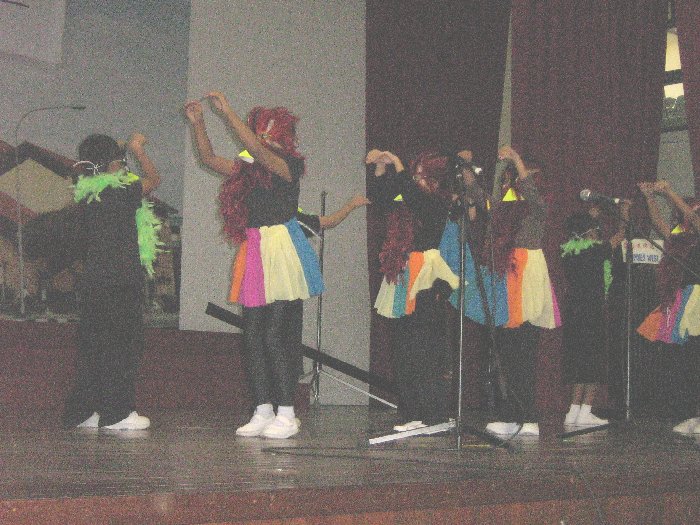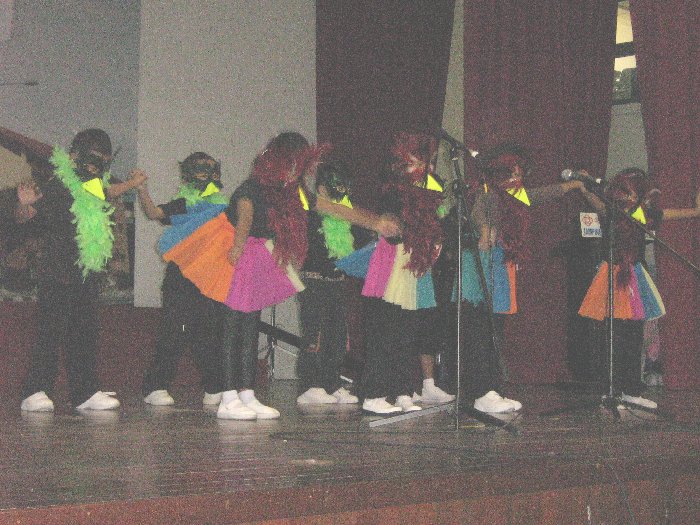 p1 is done!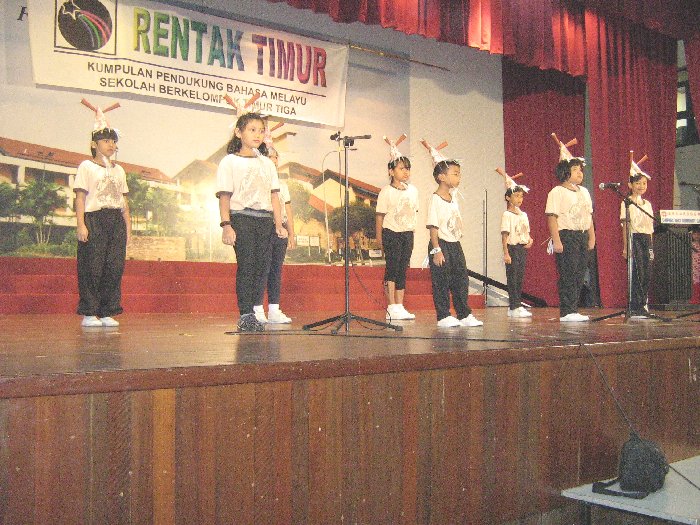 see the difference when the stage lights are turned on? p3 in action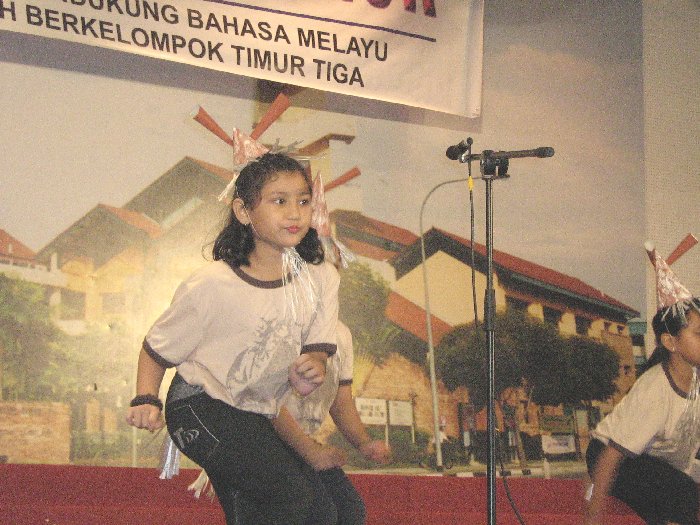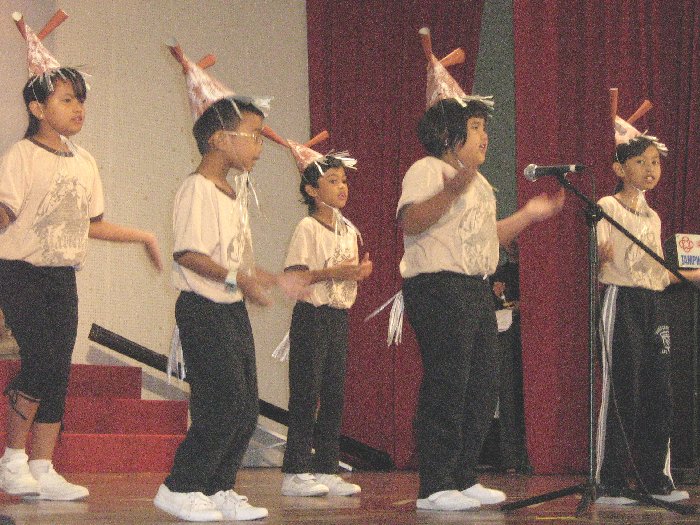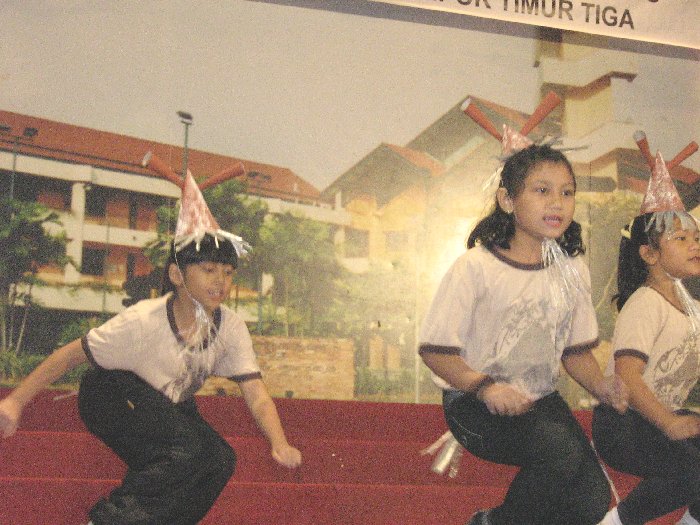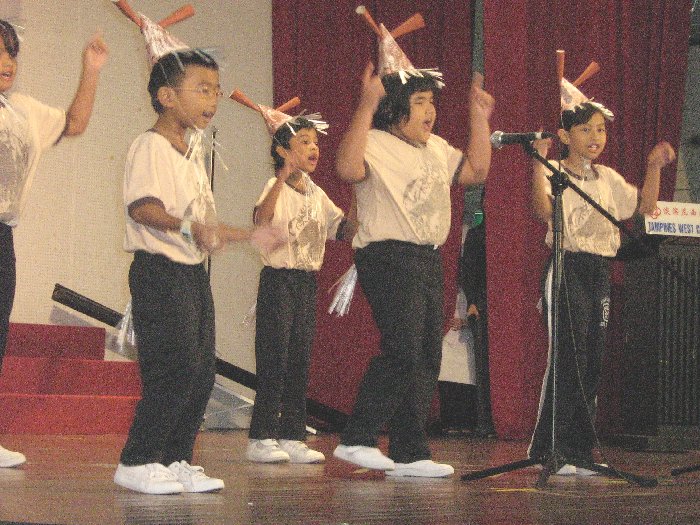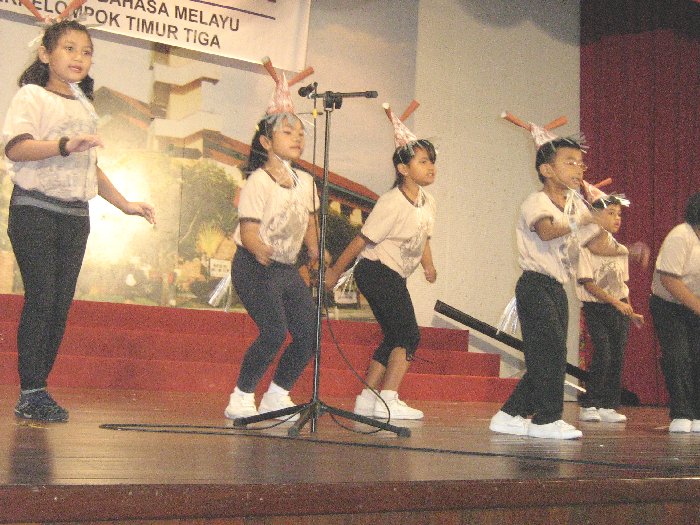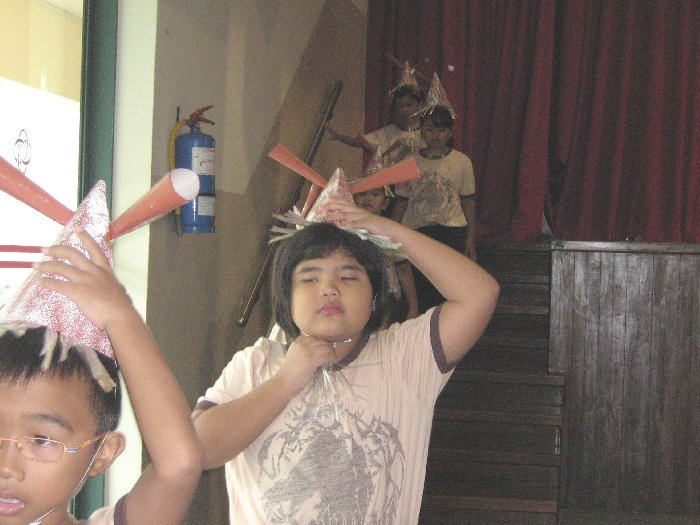 p3 is done!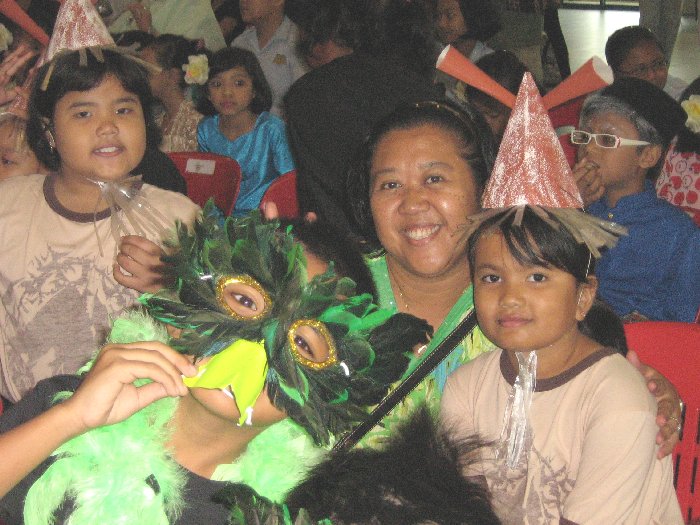 p1 & p3 kids with cikgu salamah, while waiting for the results to be announced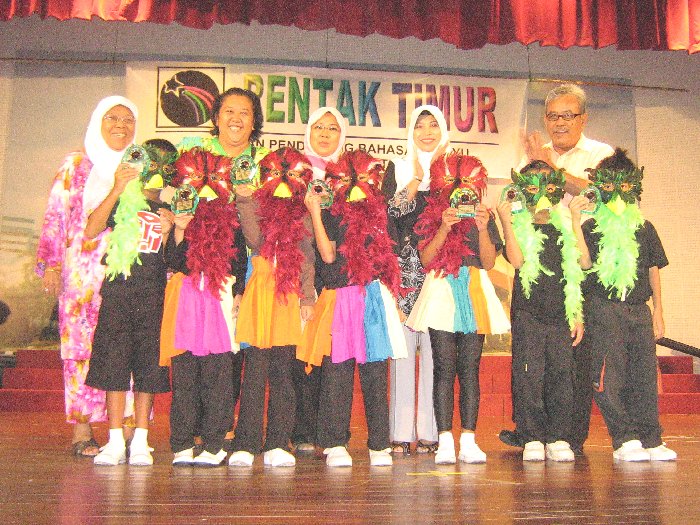 p1 [burung kakak tua] got the first prize. that's cikgu naim on the extreme right, back row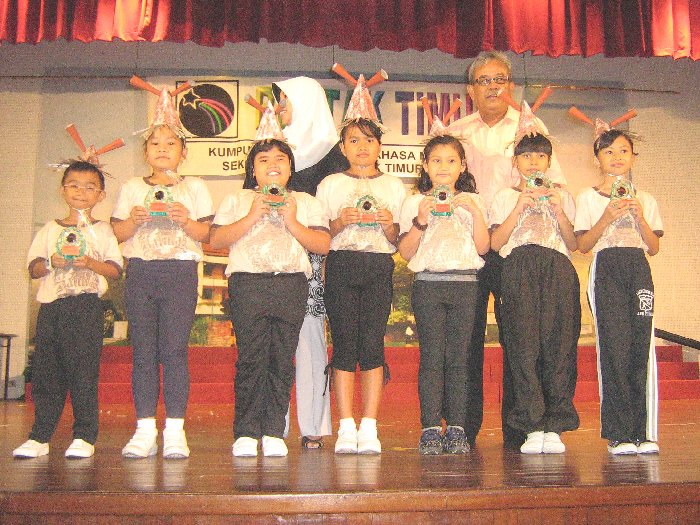 p3 got in 3rd place.
alas, well done all!!!